Aleap, a non-profit incubator, offers a community for health startups. Our mission is to facilitate innovation and value creation by developing an ecosystem for ambitious health entrepreneurs and companies to create new products better and faster.
We believe that entrepreneurship and successful startups will benefit from collaboration in a multidisciplinary environment with proactive sharing.
1. We help you reach your growth goals. We have our own methods to guide you and your start-up company, whether it be development, financing or commercialization.

2. Here you will be part of a stimulating environment with like-minded entrepreneurs. We facilitate sharing, learning and collaboration through professional and social meeting places.

3. With us, we adapt a development course especially for your company and acquire the expertise you need along the way. Our national and international network of experienced advisors contributes to an increased chance of success.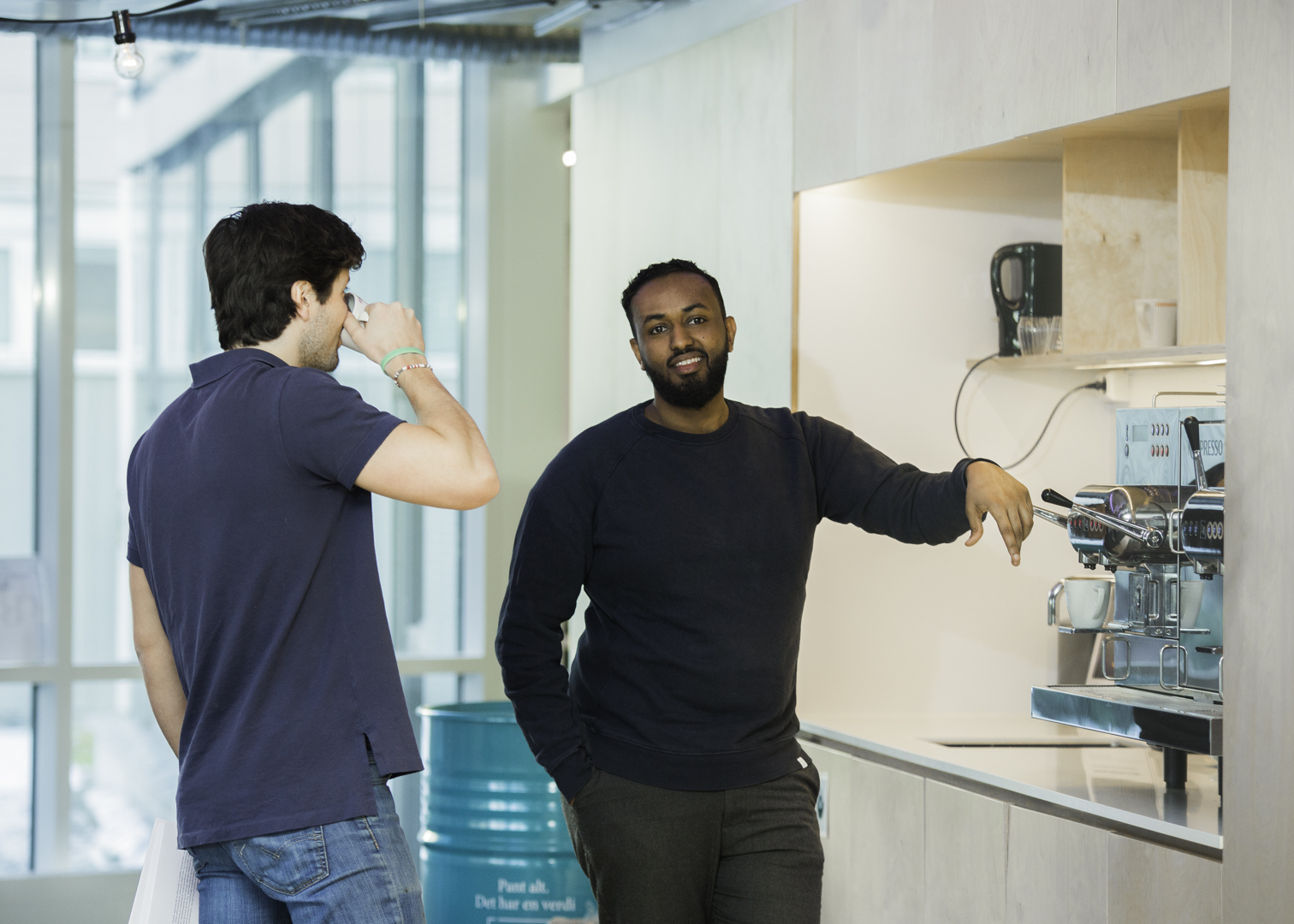 Aleap is situated at the innovation, research and knowledge hub, Oslo Science Park. The Science Park has a long tradition of commercializing R&D activities and is today home to more than 300 companies.
Aleap is funded through the support of SIVA, Oslo Municipality and Innovation Norway to foster an ecosystem for health startups and innovation.
Industry experts collaborate with us to provide our members with the best possible knowledge, networks and services so the entrepreneurs can focus on their core business. We have representatives in IPR, regulatory services, legal, design, financing, accounting and production services.